---
Since its foundation in 1994, CLINER has supplied its Clients with maintanance, renovation, projects, manufacturing and assembling of over 300 units and accesories for compressors, turbines, motors and generators. In many cases, CLINER has searched and offered better solutions to meet Client's necessities ensuring improvement and reliability on equipment operation.
CLINER tries to work closely with Client's teams in order to eliminate problems and achieve better performance of equipment, avoiding production losses.
CLINER has a certified professional team qualified to work at heights, in confined areas, offshore (Platform Basic Safety, HUET and T-HUET), among other qualifications. CLINER is committed to garantee the safety and health of its employees as well as meeting to the applicable labor legislation and to the demands of the industrial market.
Nosso Sistema de Gestão da Qualidade possui certificação ISO 9001-2015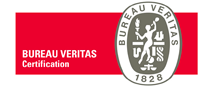 OUR MISSION
Provide fast, innovative and reliable solutions in the design, sale and maintenance of air systems and industrial equipment, ensuring compliance with applicable requirements, aiming at continuous improvement of our processes and the awareness and training of our team, obtaining satisfaction and credibility of our customers and employees, guaranteeing the sustainability of the business and thus maintaining our market position.